To understand the transparent display technology we will walk you through a short explanation covering the highlights of the transparent display technology. The technology consists of three main words, which is transparent, LCD . Unlike traditional LCD displays, the transparent screen has no back light units (BLUs). Instead the system relies on ambient light to let you see what is being shown on the screen and which subjects you select on the touchscreen.
With the BLUs taken out, you have the ability to can see right through the display to whatever's beyond; a product, an artifact or any subject you want to display in a new and creative way. You never have to fear that the panel becomes useless after dark though. The system can include a special transparent BLU that acts as a light when the other lights go out.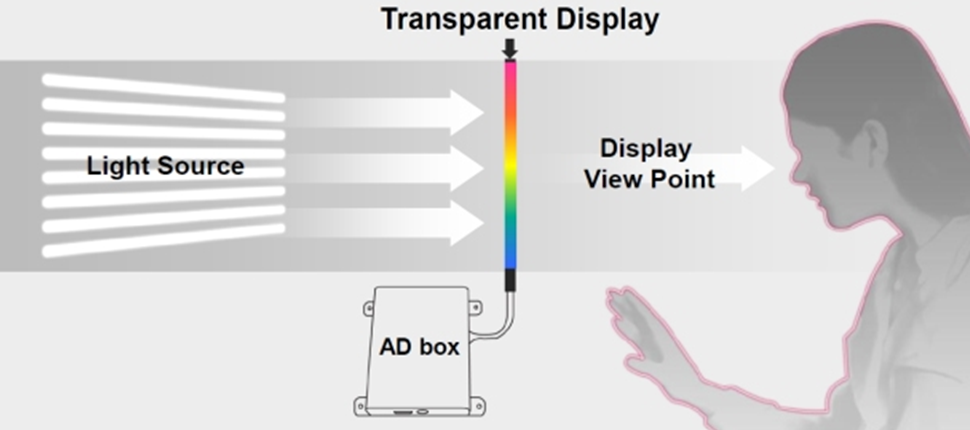 So with this latest innovation in liquid crystal displays (LCDs) you not only be looking at an LCD, you will also be seeing through it and into the area surrounding it. The touch technology is added to the screen allowing the option to interact with the screen and the product displayed.
The revolutionary technology allows you to display any type of product inside a box or behind a window, glass door or single placed screen. The display allows you to showcase any type of content you want. You can show photos, videos, special effects, develop interactive applications that both inform and dazzle customers.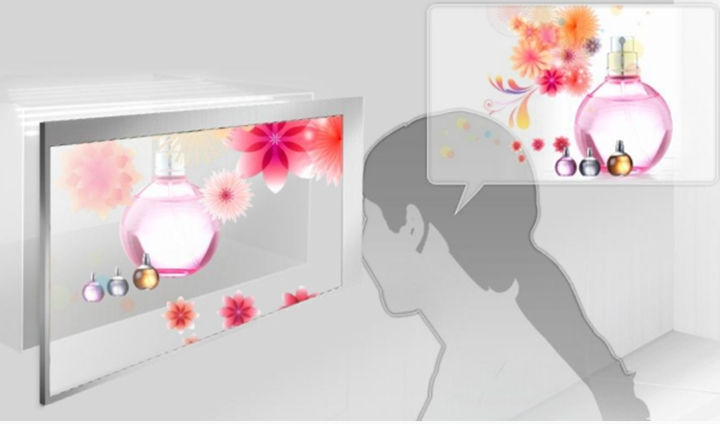 Following the explanation of the technology the main question is what can a transparent LCD solution do for you and your organization? We made a short list of bullet points featuring the most important answers:
· Combine the display of your product line and the communication of your message.
· Create a complete digital signage with transparent displays to interact with the product.
· Develop new simple, cost-effective turnkey solution allowing a new experience in the shop.
· Display precious artifacts in a museum including immediate interaction with the viewer./li>
· Promote your product or your company in a new and effective way.